Daniel Pereira guest speaker at the event "Widening Horizons" - Maritime Transport Seminar 2019.
The event, organized by the publication Transportes & Negócios, will take place on March 28th at the Crowne Plaza Hotel, in Porto.
"Shipping has an appointment in Oporto". The slogan reflects well what the Seminar of TRANSPORTES & NEGÓCIOS represents for the sector, which for more than 20 years, uninterruptedly, summons the main national players to reflect on the present and future of the activity.
Daniel Pereira will be present at the event as CEO of JOMATIR and, simultaneously, Vice-President of APAT.
More information about the event can be obtained at https://www.transportesenegocios.pt/tn-reedita-seminario-de-transporte-maritimo/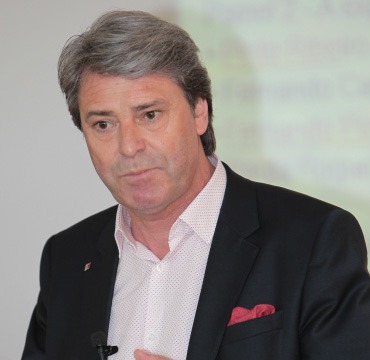 Daniel Pereira
Daniel Pereira "Widening Horizons"
For more information contact-us
Daniel Pereira orador convidado no evento "Alargar Horizontes"